News at EF Nursery, Inc.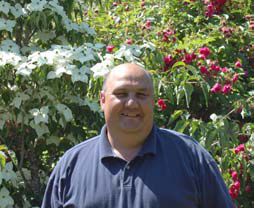 EF Nursery is happy to announce two new employees that joined their staff. The most recent is Clay Starke as the Production Manager, and at the end of 2008 Mary McSweeney as the Sales Manager.
Clay Starke has been in the Nursery business for 20 years. He has an Associates Degree in Landscape Management and an extensive background in plant production, pest management and work place safety. Clay will be responsible for all aspects of production management such as managing the outside crew, planting, procurement of bare root stock, running of equipment, pest control, the safety committee and other duties that go along with production and working on a nursery.
To contact Clay can be reached at 800-574-5141 or by email